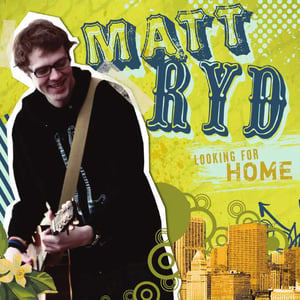 $

10.00
100% OF THE $10 WILL BE MATCHED AND $20 WILL BE DONATED TO CHARITY!
My first full-length CD!
11 tracks, featuring a remixed/remastered version of "Healed" and 10 completely new, never-before-heard songs!
Co-produced with Bill Prokopow of I Fight Dragons.
This is a digital/physical combo: you'll immediately get a super-high-quality download of the album, and then receive a physical copy of the CD later that week (generally, allow 4-6 business days for shipping). That's digital AND physical for the SAME price as you'd pay for just a digital copy on iTunes! It's a pretty slammin' deal, if I do say so myself!
$10 includes shipping.
If you already have my CDs, don't want another copy, but still want to donate, I'll send you a special unreleased MP3 of a demo for a new song and/or some preproduction demos of older tracks.