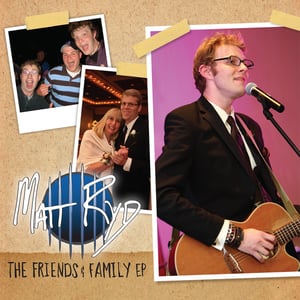 $

5.00
100% OF THE $5 WILL BE MATCHED, AND $10 WILL BE DONATED TO CHARITY!
Shipping is included in the $5 charge!
This EP is pretty near and dear to my heart. Each of the songs were written and recorded with a respective purpose. to me, that makes this much more personal than my usual introspective ramblings about my own feelings.
Order through this site and you'll receive an immediate digital copy of the record, and a physical CD shipped to you in the mail that same day!
If you already have my CDs, don't want another copy, but still want to donate, I'll send you a special unreleased MP3 of a demo for a new song and/or some preproduction demos of older tracks.